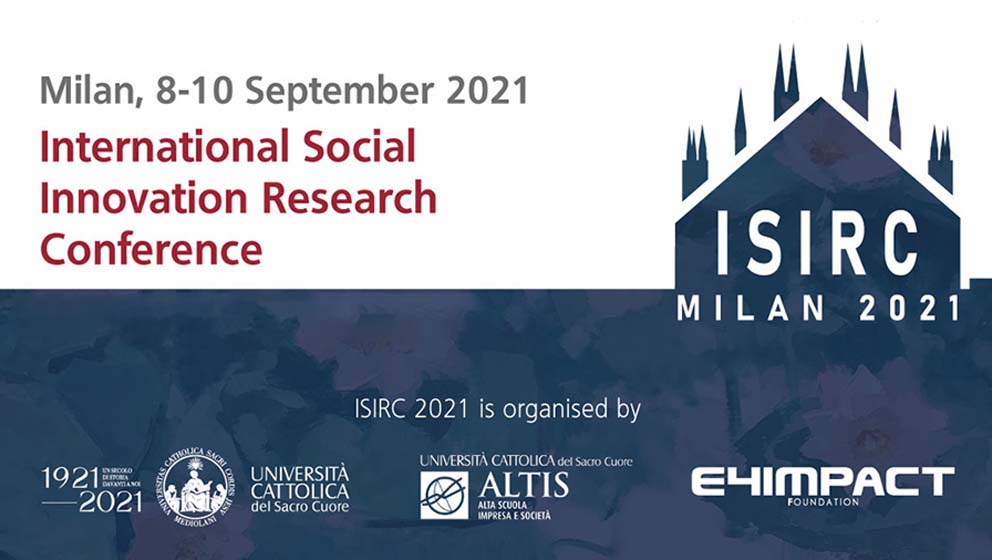 attend the conference
The International Social Innovation Research Conference (ISIRC) is the world's leading interdisciplinary social innovation research conference. The next edition will be held from the 8th to the 10th of September 2021, for the first time in Milan, Italy.
This year's theme is: "Enabling the change! Social innovation and enterprises for a better future".