Saint-Gobain España and Sustainabilty: A New Chapter
08 June 2017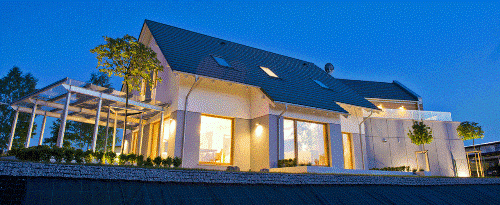 Today's presentation by Saint-Gobain España of its new three-year sustainability strategy, developed together with ALTIS Università Cattolica del Sacro Cuore, has seen the attendance of the Group's top management representatives.

The strategy, which reflects the sustainability aspects that are most relevant for the company business, is enriched by an action plan proposal.
The Group aims to ensure that its many and diverse companies are fully involved in the final definition of the action plan and in the implementation of the strategy. For this reason, it has called upon all of them to identify the specificities of their business areas and the potential issues that may arise.
This is the second project developed by ALTIS in collaboration with the Group, following the one of last year for Saint-Gobain Italia.
"The path undertaken by Saint-Gobain proves once again the Group's remarkable commitment towards a sustainable business, which aims to ensure the well-being of each and one of us, wherever we live, and to preserve the future of us all", underlines Alessia Coeli, Chief Project for ALTIS, ahead of the event.
In order to achieve an optimal monitoring of CSR themes on the territory, ALTIS worked in close collaboration with the Center for Business in Society, IESE Business School of the University of Navarra.
---
Saint-Gobain designs, manufactures and distributes materials and solutions which are key ingredients in the wellbeing of each of us and the future of all. They can be found everywhere in our living places and our daily life: in buildings, transportation, infrastructure and in many industrial applications. They provide comfort, performance and safety while addressing the challenges of sustainable construction, resource efficiency and climate change.
ALTIS Università Cattolica del Sacro Cuore supports professionals, managers and entrepreneurs who aspire to play a leading role in creating shared value and a responsible managerial culture.
ALTIS drives research and innovation, develops training, and offers consultancy services aimed at addressing effectively and concretely the challenges that the current economic scenario poses to conscious growth and sustainable development.